07/06/2014
Todays article is a bundle of posts shared this week around the world. Journalism from London and Russia about this weeks news. The third video interview is in Russian and its about remembering D-Day, Normandy and the thoughts on these matters. Finally there is an interview with Ian Dale on LBC radio. All interviews video, radio and AlJazeera news include information from former Kremlin advisor Alexander Nekrassov.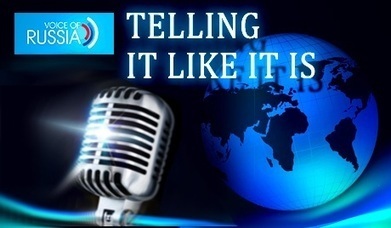 Another highly entertaining discussion about this weeks news. VoR's Brendan Cole is joined by James Delingpole of breitbart.com and Alexander Nekrassov for half an hour of incisive mulling over the week's headlines. A light hearted look at current affairs and political news from within the United Kingdom.
Telling It Like It Is's insight:
Implosion of the LibDems,Ukrainian elections,US troops to remain in Afghanistan, Gove 'banning' classic US literature in UK schools and One Direction allegedly smoking something, saying the 'N-word'.
See on
voiceofrussia.com
Vesti news is a local mainstream television broadcasting station in Russia. On the show is a collection of speakers talking about Normandy. Various thoughts are shared about what happened all those years ago. Each of the experts share how they remember the troops lost and the historical victorious events that came from the troops bravery.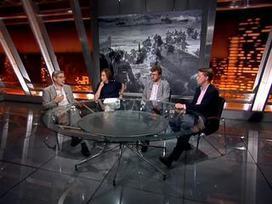 Vesti's insight:
Alexander Nekrassov speaks to the panel in Russia over on Vesti News. This video interview is in Russian and can be viewed on most devices.
See on
www.vesti.ru
In the 21st century, it is time to opt for orderly regime changes versus violent revolutions and uprisings. Another interesting read over on AlJazeera made earlier this week.
Al Jazeera's
Re-blogged from an article over on AlJazeera Viktor Yanukovich, Alexander Nekrassov, Ukraine, Russia, United States, UN Security Council all on AlJazeera.
See on
www.aljazeera.com
Posted by

Unknown
No comments: