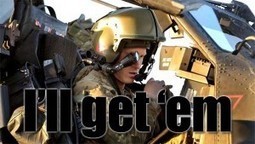 Satirical News From Stirring Trouble Internationally Harry is back in a blaze of glory. Now to partying.
Harry Deep in Snow (Photo credit: Douglas Brown)
Charlotte Beaulieu writes from London asking the question what is Harry's Game? Find out more about what Charlotte thinks about the royal rascal and get inspiration from how she packs her case.
English: Charles, Prince of Wales outside the White House on an official visit to the United States in 2005. Español: Carlos, Príncipe de Gales fuera de la Casa Blanca, en una visita oficial a Estados Unidos (Photo credit: Wikipedia)
During Harry's tour of duty BBC TV crew to interviewed him and the details are jotted down over on Stirring Trouble Internationally.
BBC Broadcasting House, Portland Place at the head of Regent Street, London (Photo credit: Wikipedia)
Find out more about Jimmy Savile the Prince of Wales the Watergate Building and the United States all included for you in today's post.
Prince Harry at the Garter Procession (Photo credit: Wikipedia)
If you like partying with the rich and famous in London night clubs then you will want to know more about the Hanoverian princes and how London's high society party Harry is one of these people.

Find out some interesting similar things that Harry has with Prince Andrew and read more about Royal Navy helicopter pilots who have the knowledge required to fly a helicopter.

Prince Harry on a Training Exercise for Apache Helicopter Pilots in the USA (Photo credit: Defence Images) This satirical article examines the Royal Family and a light hearted look at how media and news work hand to hand in keeping everyone informed about what is going on and what goes where.


Related articles
Jim Bob's insight:
Todays news from the United Kingdom about Prince Harry on his Tour of Duty in Afghanistan. In this post you will find out all about the BBC, Harry, harry announcement, Jimmy Savile, London, Media, Prince Andrew Duke of York, Prince of Wales and the United States.
See on
www.stirringtroubleinternationally.com