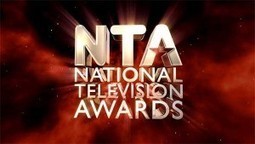 Who won what in this celebration of mediocrity and irrelevance and ultimately who cares? Rick Dixon writes from Cambridge about television here in the UK and the National TV Awards.
You can read in more depth about Popular Drama for example

Downton Abbey

; Doctor Who, Sherlock Holmes watching

Benedict Cumberbatch

's eyes glaze over and his lips move in silent calculation to demonstrate his immense intellect at work and read a positive review about the winner.
Some more awards has been given to the Most Popular Talent Show category a mixup between The X Factor and

Strictly Come Dancing

you will be surprised who won.
Jim Bob's insight:
The National Television Awards created more winners this year. Here are some examples of what you can expect Ant & Dec Benedict Cumberbatch, Boredom, Downton Abbey, entertainment, Jeremy Kyle Show and more Media.
See on
www.stirringtroubleinternationally.com
Related articles